American Bonanza Society, Oct '16 issue "How to turn on (an engine heater) the night before a flight, without driving to and from the airport."
Aviation Consumer Magazine, Sept '13 issue "Remote Heater Controls: SwitchBox a Top Value."
Midwest Flyer Magazine, Feb '16 issue "The Switchbox is highly recommended by aircraft owners, who have written product reviews like this one ."
AOPA Pilot Magazine Feb '13 issue "Remotely Controlled Electrical Switches: A Convenient Way to Warm Up"
Canada Owners and Pilot Association, Jan '15 "If you are looking for simplicity, Switchbox is for you"
American Bonanza Society Dec '14 "Cellular/text messaging switch units are quite compelling"
HangarSphere Jan '15 "Switchbox is built for hardy conditions and many flyers from Alaska have integrated the system into their backcountry flying operations"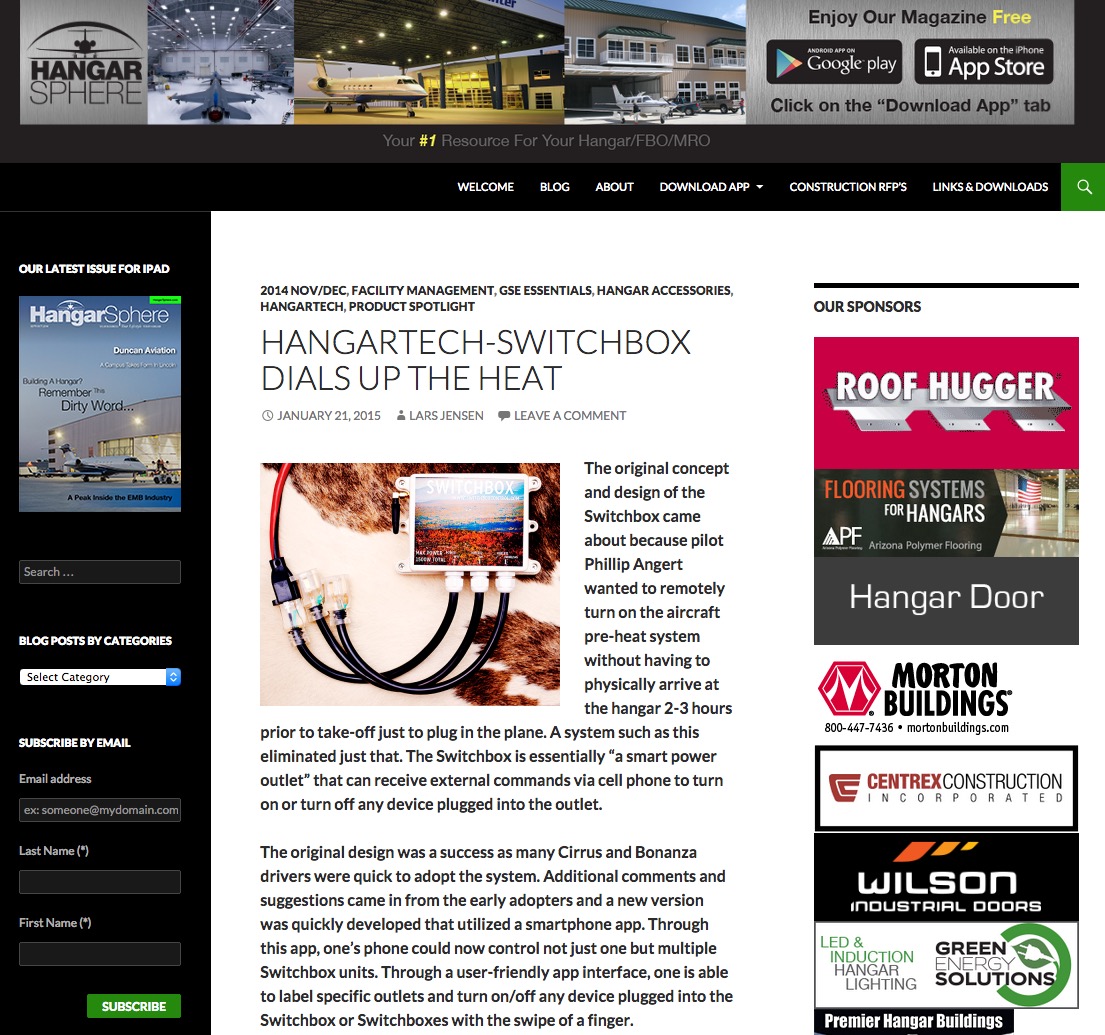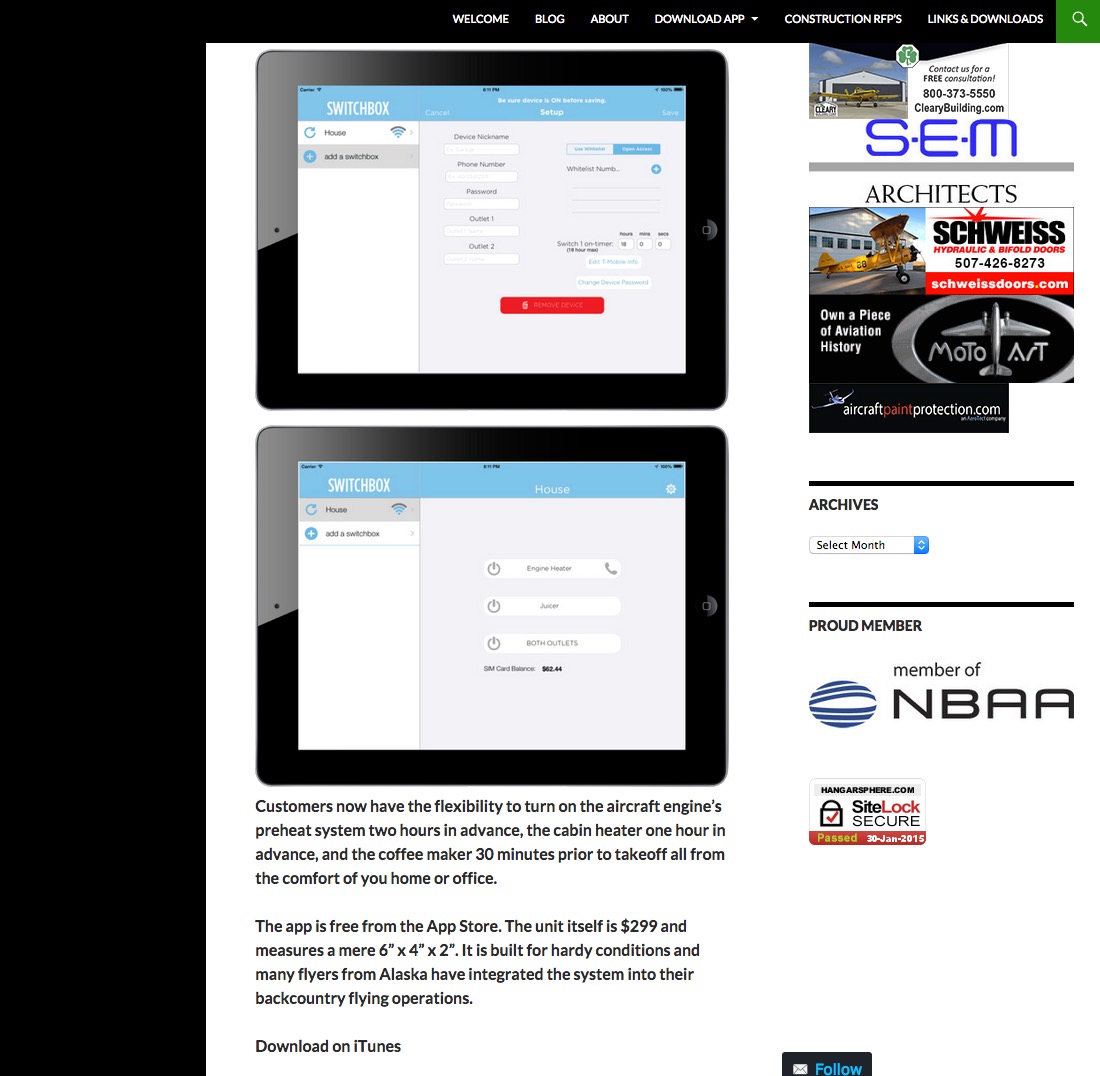 AOPA Live Nov '12 TV Episode "Aircraft Engine PreHeating...The solution is a remote SwitchBox"
Canada Owners and Pilot Association, Feb '15 "Free app controls pre-heat system with new technology"
Cessna Pilots Magazine, January Issue 2014 "PreHeating Primer - Tips for getting started for Winter Flying."
American Bonanza Society Dec '12 Issue "Technology comes to the rescue in the form of a cellular phone activated SwitchBox"
Flying Magazine, Feb '18 issue "Preheat saves Parts."